Ansor Hoorenbeek
Resident Since: 2007-03-14 (15 years, 10 months ago)
Owner of [ hoorenbeek ]
For any kind of customer support, please, send a notecard with your name and issue on it.
For more information, please, check my Picks.

*** VERY IMPORTANT ***
All notecards and IM´s will be answered. My IM´s don´t get capped, but they go to my e-mail account, among with a LOT of other stuff., so, if you sent an IM, please be patient; I clean my Inbox every 2 or 3 days and we always answer notecards first.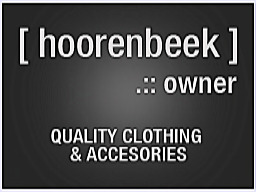 ---
Link to this page: https://world.secondlife.com/resident/faf8f58c-6d87-45eb-b405-426c85db5ff5