Daffnie Vicious (daffnierose)
Resident Since: 2013-09-21 (10 years ago)
Co-Founder of Tiamat Gardens! A full sim designed and dedicated to showcase the beauty of PlantPets. It is a nursery, nature garden, and shop all in one. Tiamat is a wonderul place to walk around and enjoy the sights.

Tiamat Gardens is finally open to the public!
http://maps.secondlife.com/secondlife/Tiamat%20Gardens/124/122/24

**The sim is a work in progress!! My mission is to have every PlantPet ever created out on display for everyone to see in their full glory. Even though the sim is open, the vendors are not complete and my seeds are not for sale yet.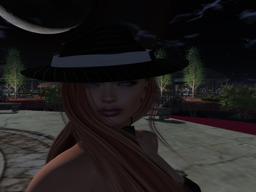 ---
Link to this page: https://world.secondlife.com/resident/f00e0b9c-40be-4794-8180-cdacdb94d18f