Scarlet (scarletexiles)
Resident Since: 2018-11-25 (4 years, 6 months ago)
I enjoy making friends in SL, sometimes I let my RL feelings about SL friends affect my choices here in good and sometimes bad ways.
When I love you, I give a piece of my heart to you and it will always be yours.

RL OR SL:
A Friendship Should Be Based On Trust & Respect
Loving someone is giving them the power to hurt you, but trusting them not to.
Always Live Your Life For You, Never Be Controlled And Manipulated by Others.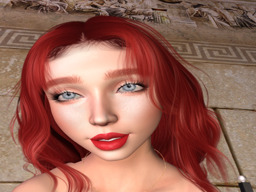 ---
Link to this page: https://world.secondlife.com/resident/e6ba2851-ea9b-459e-942d-f01ce7b71436