Weebs (weeblewolf.pinion)
Resident Since: 2007-03-07 (16 years, 3 months ago)
Offering the WolfHowls Jukebox, letting you picks songs, not just stations.
Request music 24/7!

Buy it on Market Place:
https://marketplace.secondlife.com/p/WolfHowls-Jukebox-2020/20137703

With an expanding list of stations to chose from:
The Howl - Rock & Mayhem, featuring on air contests and Weeblewolf SLive
WH Country - Country music, old and new.
WH Dance - Hip-hop, rap, edm and more to move your feet

Join secondlife:///app/group/d3ef455a-5590-59ff-5bb8-492df06bdf1b/about to stay updated.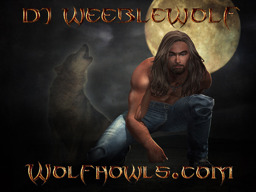 ---
Link to this page: https://world.secondlife.com/resident/d5b29c29-fa95-48ea-8c91-c709e03927a4