Gabriel Nova
Resident Since: 2010-11-24 (12 years, 6 months ago)
Hi there !
Proud Canadian, gay, single and staying that way.
Let me be as clear as possible, I'm not looking for a relationship or sex, please don't ask, don't try, it's not happening.I'm more interested in intelligent and witty conversation than sex (insert incredulous gasp here!).
If I want drama I have Netflix, so, thanks, I'm good.
Thanks for the pic, Oshun :)
***PLEASE BE KIND !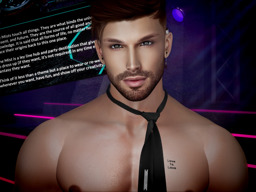 ---
Link to this page: https://world.secondlife.com/resident/d35def9c-a022-4935-8747-5fce0a2c0728