Cougar (cougar.sangria)
Resident Since: 2010-06-23 (12 years, 11 months ago)
O' GREAT SPIRIT,help me always to speak the truth quietly,to listen with an open mind when others speak,and to remember the peace that may be found in silence~Cherokee Prayer

When you were born,you cried and the world rejoiced. Live your life so that when you die,the world cries and you rejoice~White Elk

Never explain. Your friends do not need it and your enemies will never believe it~E.H.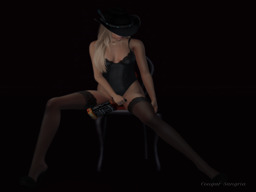 ---
Link to this page: https://world.secondlife.com/resident/c699357b-fe17-459f-bbd7-5786de876fbc