Desmond Shang
Resident Since: 2005-03-14 (18 years, 6 months ago)
Desmond Shang, first Guvnah of Caledon, Retired.
Contact NeoBokrug Elytis for ALL Caledon land and governance!
Social / casual: say hi any time or email desmondshang@gmail.com
Caledon / Media / On Record: contact NeoBokrug Elytis. No exceptions.

Thank you for sharing the dream with me. 18 years of service, retired now.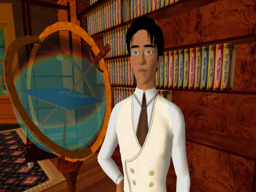 ---
Link to this page: https://world.secondlife.com/resident/bf72ff93-a8f5-45b4-97b5-20a804efa679