ღ мσ ღ cнαямιηg (secretpwi)
Resident Since: 2015-04-05 (8 years, 5 months ago)
I love to bake chocolate pies and he loves to eat them. That's what I call real love. Found the love of my life in Second Life and took it to Real Life. I will always love him.

Drama i have enough in RL so pls let my SL life be without it. I'm here to have a good time with my family and friends.

I'm often away from my computer for RL work or family so you can leave a message with content. Not interested in random IM's without it.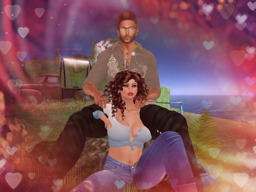 ---
Link to this page: https://world.secondlife.com/resident/b6a97e2f-f1ee-437a-9520-b66f090d7234