Senn Maximus
Resident Since: 2007-10-15 (15 years, 11 months ago)
"...and I said to myself, what a wonderful world" and so I stayed.
For questions & concerns, please reach out to the group so staff can help. If more personal...

Due to fighting a health battle in RL, I'm away often, but still very much involved from a distance, just at a slower pace...
Contact: Interim CEO - secondlife:///app/agent/bed46e64-8572-4a32-98ec-36135a69e4f0/about
Me via Discord - ".senn."

<icon>Inv_Landmark</icon> [secondlife://Builders%20Brewery/182/96/25 Join the Builders Brewery Group Here]
❥ BB Calendar: https://bit.ly/3sIyqet
❥ BB Discord: https://dsc.gg/bbsl
❥ My Discord: .senn.
☎️ It can be difficult to catch me. Discord is the fastest.

I'm a simple person, easy to approach. But I rarely have time for chats.
Proud Co-Founder/Owner of Builder's Brewery. A school for Empowering virtual world content creators. Multi-award-winning, & multi-time Avi Choice Award winner for "SL's Favorite Group"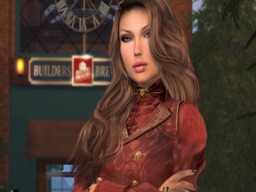 ---
Link to this page: https://world.secondlife.com/resident/a0c0ebfe-8bb9-43d3-bc88-15cfe07c3c17