Tai'lahr (tailahr.winnikow)
Resident Since: 2008-04-02 (15 years, 6 months ago)
I create things to entertain myself - usually colorful, having movement and ever changing. Formulas for randomness are the usual fare. Sometimes they make it into a vendor, but I give away more than I sell and I'm okay with that.
Marketplace: https://marketplace.secondlife.com/stores/152838

NOTE: I may ignore an IM that seems to be phishing and doesn't get to the point. Please dispense with the greetings and just state your business, ask your question or tell me your complaint or suggestion.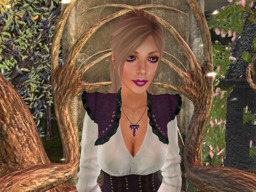 ---
Link to this page: https://world.secondlife.com/resident/8410d03e-584a-423d-b980-bb830f1b2529