JJ Drinkwater
Resident Since: 2006-06-24 (17 years, 5 months ago)
Director Emeritus of the Caledon Libraries. General Factotum for the Librarium in Abitibi.

If you see me rushing madly from place to place, I pray you will excuse my haste...the business of giving things away can be dreadfully time consuming. In such moments of leisure as I possess, I am happy to stop and speak of the social life of documents, literacy of whatever kind, miscellaneous info-wrangling, cabbages, kings, and assorted errata and facetiae,

IMs no longer go to my email.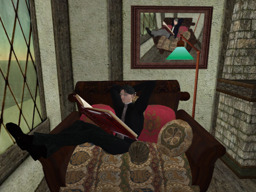 ---
Link to this page: https://world.secondlife.com/resident/718185bf-a403-4dd7-a598-779b66b88bb1