Adriana Ravenhurst
Resident Since: 2009-02-27 (13 years, 11 months ago)
Owner/Creator for ZVI
Owner/Creator for Mia
Co-Owner/Creator for MaPetit

Hi! I create 3D assets for Second Life. I've been creating since 2009. In addition to owning a few brands in SL, I am battling ovarian cancer and have been for the last 5+ years. Creating keeps me sane. If you need immediate assistance with a brand, please contact Cece Blackwood, Manager. Thank you.

On vacation 7/28-8/12.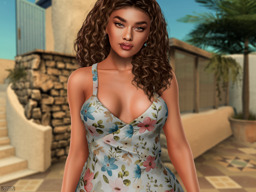 ---
Link to this page: https://world.secondlife.com/resident/5b7fc0ea-11a8-4c57-a897-35abdbdb3ddb