Jenwen Walpole
Resident Since: 2008-02-24 (15 years, 3 months ago)
* Sorry I do not Escort
* dont be shy i am easy to talk to.
* Contact - im me, if i 'm offline or do not respond, send a notecard.
* Owner - ESCORT OASIS, Shush AFK, Shush porn ciniima, and more.
* Mentor - need help starting an adult business. I am happy to help you gratis.. My core skills are in adult clubs
* Networked Ad System - for sale contact me directly..
* Noobies - Message me with your questions
* Scripting - some of my scripts are for sale, contact me for details no custom work at this time
* Animations - my animations are not for sale.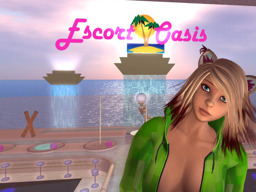 ---
Link to this page: https://world.secondlife.com/resident/56a9f288-0a59-4ecf-a536-eda8f1a7d17c