Karyn Vaher
Resident Since: 2008-11-14 (14 years, 10 months ago)
http://kcp.wikidot.com/

Motorcycles, Chopper Parts & Scripts. IM me for questions and if I am not online, send me a notecard as my IM's often get capped. If you don't hear back, I am not ignoring you I may have missed it, try again.

Advanced Chopper Scripts owners feel free to ask questions in the group as well.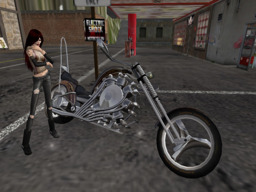 ---
Link to this page: https://world.secondlife.com/resident/4d83ccb4-830b-4518-adda-678b4863b173