Dreamer Pixelmaid
Resident Since: 2009-03-04 (14 years, 6 months ago)
Sorting my inventory since 2009.
Owner of
secondlife:///app/group/b201c570-a09a-3544-6ad1-dc6ff5f0ddc4/about
https://dreamersvirtualworld.wordpress.com/ and
secondlife:///app/group/f7b0c9d9-ab6d-30d1-e37f-52b2bb132074/about
My store https://marketplace.secondlife.com/stores/198655
Everything is unisex if you want it to be.
Great love means great risk, and the potential for big heartache. Love anyway.
People don't notice the things you do for them until you stop doing them.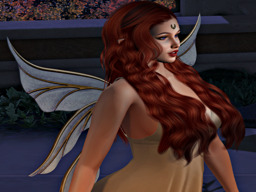 ---
Link to this page: https://world.secondlife.com/resident/4adae5b2-e811-404e-99ae-bf05656720ba