Inari Ōkami (barren.huszar)
Resident Since: 2005-10-11 (18 years, 1 month ago)
Resident Deity of the Ookami shrine an
Inari shrine located in Sallow, LM provided in Picks.
Contact should be established through an Inari Fox .

Deity of the fox, Rice, Sake, Tea, Fertility, Agriculture, Industry, General Prosperity and Worldly Success.
Protection of fisherman and Good Health.
Patron of Blacksmiths and Merchants .

Proper salute is not Sir or madam, Proper salute for a god is Kami or Kami-sama for respect.

Note to all BL players, read my picks to know more about my stance.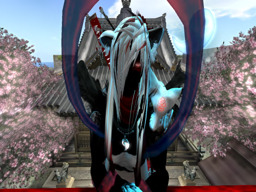 ---
Link to this page: https://world.secondlife.com/resident/42bce19c-ff7f-4745-9ac5-2a78fec8e25b