ESTRE Gαɠʅιαɳσ (estrellita.gagliano)
Resident Since: 2006-12-27 (16 years, 5 months ago)
Founder and owner from SL F&O group.
To contact me about SLF&O group please send me a notecard. My ims get capped.
Headquarter and gift list notecard information: look in my pics :)
If you want to join us as designer, please fill our official application: https://goo.gl/forms/5uVBuAYdGM3UcCBc2
Please, this time contact Heidi Salty all designer like join group .Thank

Events and Bloggers Manager for Arisaris and Armony.

http://slfreesandoffers.blogspot.com/
My blog where you can find news, freebies and offers from nice shops.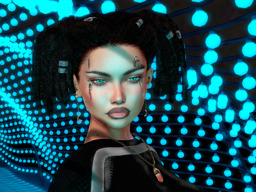 ---
Link to this page: https://world.secondlife.com/resident/277c4933-20d4-4f79-b0de-84b657bb5efd