Carlyle Chaparral
Resident Since: 2006-08-17 (16 years, 9 months ago)
I love to talk about dancing in RL and SL. And even better, actually DANCING in RL and SL! If you'd like to take a spin on the dance floor, I'd like that. Send me a smile.

I've created dance classes in SL: http://2Ldance.org for info.
I also lead the team that developed SAVOY Ballroom, Museum and Dance Classroom (https://savoy-sl.weebly.com/) See PICKS for more info.

Interested in VR & AR education.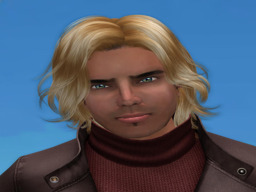 ---
Link to this page: https://world.secondlife.com/resident/24f26463-57fb-462d-b862-db3b04422709