Alva ƤĄŞŞÎFLØRĄ-Snowfield (alva.swansen)
Resident Since: 2010-05-29 (13 years, 3 months ago)
I´m finnish woman as in real world.
My partner is Harald Snowfield who is in real life my husband.
I´m loyalty to my husband in here and in real life too.
I would like to meet people and have fun, talk, work etc. with them in harmless way. And yes - i´m sorry about my bad english :) I speak finnish much much better.
I´m working wit many things and i have own shops where you can find my life style ;)
I`ll try always answer your IM if im on my keyboard.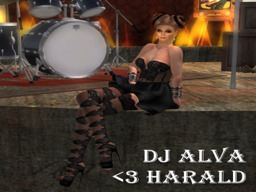 ---
Link to this page: https://world.secondlife.com/resident/1ba81adf-57a5-4966-b4b4-4a78306d4976