Galaxy Catboy Littlepaws (galaxy.littlepaws)
Resident Since: 2015-12-05 (8 years ago)
Smol catboy created by magic, stardust, and curiosity.

I make virtual pets :)
Owner of Galaxy's Cute n Cuddly Breedable Pets

Feel free to IM, if I'm not online it will go to my email and I'll get to it when I can. Notecards may fail if IMs cap. Please be direct so I can help with any questions/problems (not just "hi" or "help me"). I can't help if you don't clarify.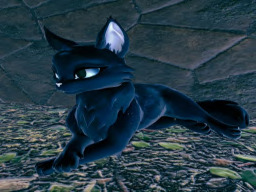 ---
Link to this page: https://world.secondlife.com/resident/182f501b-b481-4f20-84e8-70732781ace1