Tyr Sartre
Resident Since: 2005-09-21 (18 years ago)
I'm the owner & founder of Excalibur Rentals. Est in 2005.

PLEASE contact and/or Send all NC's to Fenris Ash or Lisa Starchild. They are the Excalibur GMs, are online daily & can assist with any issues. Also the AGM Brenna Dover can be contacted.

*If non are available, IM our bot Cherri Levenque & a manager will be with you shortly.

*Office in pics

*PLEASE IM a Staff Member for questions about rentals, allow up to 24 hrs for a response.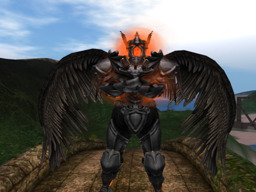 ---
Link to this page: https://world.secondlife.com/resident/17e6df93-6778-43ca-9782-c86418946f78