藤嶋飛河 (pokute.burt)
Resident Since: 2007-05-16 (16 years, 4 months ago)
My language is Japanese.
So, I'm not good at English and slow typing lol XD
I'm not a special person Just kids avatar ;)

\\\ My parents were killed in the war of PUBG ///

My Flickr: https://goo.gl/PNYLqY
My Marketplace: https://goo.gl/785yws
Main Store: https://x.gd/uXiHP

Inquire about the product?
"please send a notecard to me!"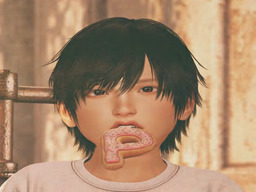 ---
Link to this page: https://world.secondlife.com/resident/157687c1-22e9-4cac-9ffc-52b5855aebe8