Typhaon Nishi
Resident Since: 2007-03-19 (16 years, 8 months ago)
- Joint Owner of TD Templates -
- Check My Picks For More Information on TD Templates -
If you have any queries regarding TD Templates and you see me online, please IM me. Otherwise write a notecard, drop it in my profile and I should get back to you in 24 Hours.

- Currently Not Accepting Custom Orders, if you have a suggestion for a future template we have a suggestion box in-store.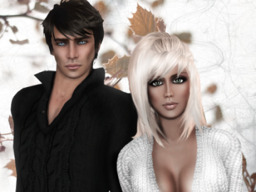 ---
Link to this page: https://world.secondlife.com/resident/0fc00a83-2c3a-41d2-a82d-bd3bf9e5fbda