Shauna Ashdene
Resident Since: 2008-11-03 (15 years, 1 month ago)
♥ In this crazy world, I find myself on a neverending journey of places of peace, comfort, and belonging. I love great music, dancing, Krafties, Meeroos, tending my pretty plants, and hanging out with my friends. ♥

"Beginnings are usually scary, and endings are usually sad, but its everything in between that makes it all worth living." ~ Bob Marley

"Profile picture by LadyBug Lemon"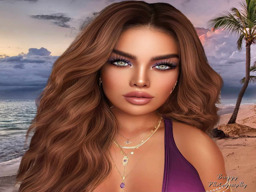 ---
Link to this page: https://world.secondlife.com/resident/0a67d528-4437-4871-b36f-80e025008167