Neill Loxingly
Resident Since: 2009-05-27 (13 years, 10 months ago)
I brew virtual beer in a virtual Monastery (on Xenia), but the friends I meet here and share it with are as real as it gets.

I'm also part of a growing community of Presbyterians in Second Life. Some have been here much longer than I, most are brand new, but we're all in this together, and we're pretty sure God is here, too.

Finally, I'm exploring education in virtual reality, distance learning, training and coaching, and how Second Life fits into these things. I'm always game for conversation!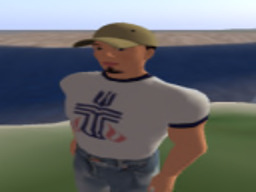 ---
Link to this page: https://world.secondlife.com/resident/0480a4af-4e1f-4d4b-b5d8-ba6b6ab4e5f3