Wanderlust Weekend
Members:
2415
Open Enrollment
Wanderlust is a weekly sales event bringing items related to all things magical, fairy tale, fantasy, adventure, royal, whimsical .... etc. for 50L or Less.

Visit www.Wanderlustsl.com for dates and shopping catelog!
Join this group to get your weekly shopping hud.
Visit us on Facebook: www.facebook.com/wanderlust.event.sl
You may invite your friends to this group as well.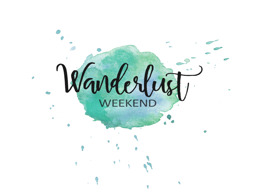 ---
Link to this page: https://world.secondlife.com/group/fe624b2f-d1ab-4c31-ea10-7dc974128946