The Anonymous Blanks
Members:
456
Open Enrollment
The Anonymous Blanks is the Official Blank Community Group of Xntra City.. Our eccentric community is passionate, outspoken and inclusive in our appreciation of everything eccentric.

Enjoy a simple life with one task to focus on: saving the world. The Blanks subscribe to two philosophies: "Anything is Possible" and "We are All in this Together"

Bring your eccentricities! Be the first to hear about what's going on at Xntra City and come hang out with the Blanks!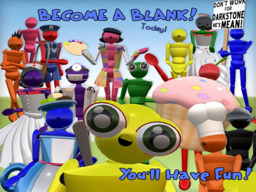 ---
Link to this page: https://world.secondlife.com/group/f1c84968-107e-7fb2-f18f-e60200c71ba6