Alienbear Design & Le' Cameo Lovers
Members:
1288
Open Enrollment
** This group just for discussion & info relating to my designs, other than that are NOT allowed & will be got kick. **

Alienbear Design established in Oct 2005. Mainly design ladies & Kid jewelry. This group is opened for those who love Alienbear Gupte's Design.

All members will recieve updated info, seasonal discount, seasonal member gifts, notifications of updated LC gifts .. etc.

Main stores at Bratz (180, 203, 29)
Member Discount shop at Doesburg(249, 214, 25)

Any quries pls contact Mui Mukerji.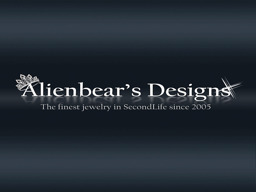 ---
Link to this page: https://world.secondlife.com/group/e2944916-eb91-f833-794e-063ec8652e6b