SMOOCHING SERPENTS
Members:
5490
Open Enrollment
Eve Light's Smooching Serpents support group, an eclectic bunch of fine kinksters of most discerning tastes and an eye for beauty.
Be nice to each other, meet, chat, party and update together, benefit from occasional group offers, get information about new releases and help if you clicked yourself into a tight corner.
For any issues that can not be resolved within the group, IM Smoochling Resident. She will be happy to assist you.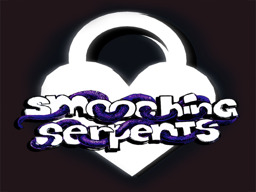 ---
Link to this page: https://world.secondlife.com/group/a155eb20-11f3-0ac3-871d-3ee27ca7622f