.::Dead Dollz::. VIP Group
Members:
10791
Open Enrollment
♠ 10% Credit System is a reward for customer's loyalty under the premise that members wear their tag.
♠ Despite my great dedication to this group and its loyal members I will NOT manually fix credits balances unless the error is on my side.
♠ This means credits will NOT be manually added if you forget to wear your tag upon purchasing.
♠ I won't be issuing refunds to members who leave and re-join the group.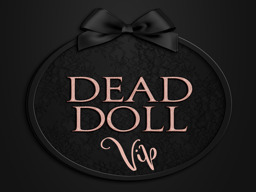 ---
Link to this page: https://world.secondlife.com/group/9d4e0db6-12f9-d375-5cf0-75dadc92ce46