Malena Von Dash
Members:
106
Open Enrollment
MVD VIP Group

Members receive:
- 15% up to 25% store credit on all purchases.
- 30% / 35% store credit on all Deluxe Packs.
- Exclusive Group Gifts
- Invite to Flash Sales.

Membership fee is $399L.

*Please remember to wear your group tag while shopping.
*No refund if you join accidentally. Please be careful!

Spamming in the group will lead to ejection. You've been warned.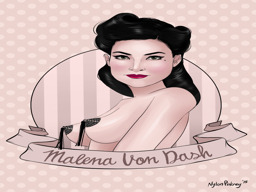 ---
Link to this page: https://world.secondlife.com/group/9a1d5d6a-d940-f08f-59fa-6d602255f398