Maitreya Lara Friends
Members:
36138
Open Enrollment
This group's primary purpose is to help one annother with matters related to the Maitreya mesh body.

We are a creator friendly group. Discussion of any form of content theft or texture ripping will not be tolerated. *THERE IS A ZERO-TOLERANCE POLICY ON THIS*

THIS GROUP IS NOT FOR THE PURPOSE OF PROMOTING PRODUCTS OR BUSINESSES !

Discussions of Politics and Religion have, on too many occasions, caused problems. We ask members to avoid these subjects altogether.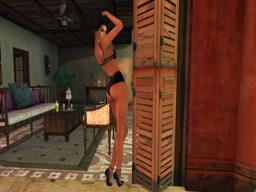 ---
Link to this page: https://world.secondlife.com/group/7fe09f12-111a-9e64-d60e-5faef1dd4b69