THICC GIRL Thursdays
Members:
202
Open Enrollment
Tʜɪᴄᴄ Gɪʀʟ Tʜᴜʀsᴅᴀʏs are 12:00PM SLT to Friday 12:00PM SLT

Go to our website for more informatio: https://www.thiccgirlthursdays.com/

I thought of the idea mostly when [ INITHIUM ] Kupra came out and saw that not many people could find many items for that body or thicker bodies in general. All bodies are beautiful and lovely, so we should be embracing all bodies with love. The sad fact is, there aren't many sale items for our curvier bodied individuals in general.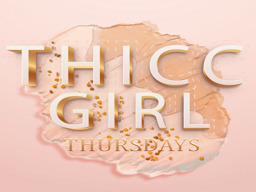 ---
Link to this page: https://world.secondlife.com/group/36849263-adbc-c87e-fea0-5b14e7f645c3