The Nest of the Raven
Members:
1060
Open Enrollment
[RNP] Animations is a dedicated platform that has been providing full perm, licensed animations for the vibrant Second Life builder's community since 2010.

Please see [RNP] Animations [https://rohana-raven.wixsite.com/rnpanimations Website] for ToS, FAQ, Shops, and any other information you may find interesting.

𝑷𝒆𝒓𝒔𝒐𝒏𝒂𝒍 𝒄𝒐𝒏𝒕𝒂𝒄𝒕 𝒗𝒊𝒂 𝑴𝒂𝒊𝒍𝒃𝒐𝒙 𝒐𝒏𝒍𝒚!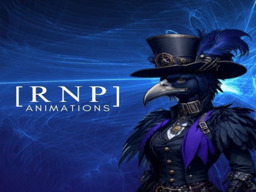 ---
Link to this page: https://world.secondlife.com/group/27c887bc-982b-29c6-848b-b2dfc00d4df3