What's New SL
Members:
10893
Open Enrollment
A group for Customers to see Designers showcase their NEW Releases ...details to follow on website. Stores will be approved only by the What's New SL team.

Designers/Creators wanting to send notices
https://whatsnewsl.wordpress.com/about/

https://whatsnewsl.wordpress.com/
http://www.flickr.com/groups/whatsnewsl/
No Business in a Box, No Theft, No Reselling,
If you spam other group members you will be removed, as it will be considered trolling.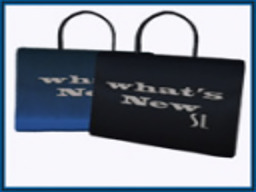 ---
Link to this page: https://world.secondlife.com/group/26167f3b-1c1d-8633-99d4-655ed28afb2f