Grady Echegaray
Resident Since: 2006-01-15 (17 years, 2 months ago)
My flickr - https://www.flickr.com/photos/12613871@N02/


"You look beautiful in mud."
ラパ (rapa.tone)

[15:14] Memory Harker: Grady, your micro crop-top looks like a vein of turquoise against the rose quartz of your skin & surrounded by the obsidian outcropping of your jacket.
[15:15] Grady Echegaray: look a little closer Mems :p
15:16] Memory Harker: o.O
[15:16] Memory Harker: Aaaaaah! Smuuuurrrrrf!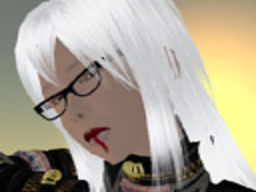 ---
Link to this page: https://world.secondlife.com/resident/cb7be455-2814-433f-bc53-353fe3adb329