Stella π (estelle.pienaar)
Resident Since: 2007-10-12 (15 years, 11 months ago)
Half night elf, hafl faun, with some fairy genes. I am a sixty years old, but luckly the fairy genes help me to stay young.

I love roleplaying, chatting, exploring, SL parties and I have scripted some SL games.

I have a weird sense of humor sometimes.

I <3 to have fun with friends.

PS: If you want to contact me about one of my games, please do send me a notecard. Links to my parcels in the picks.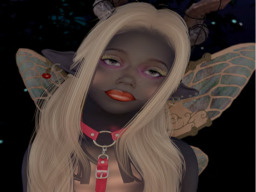 ---
Link to this page: https://world.secondlife.com/resident/a977b197-69dd-4943-9ddd-4a09c552d17b