Thaihiti Baroque
Resident Since: 2007-08-04 (15 years, 6 months ago)
IF YOU NEED TO CONTACT ME PLEASE READ THE POLICIES TAB IN MY PICKS.
Owner and designer of Thaino DesignS. Shabby chic, upcycled, distressed furniture and decor. Injecting something a little different into your sl home. See picks.

Please send NOTECARDS with any queries or questions. Thank you.
I go AFK a LOT!

Are we friends on Flickr ?: Please post anything Thaino Designs here:
https://www.flickr.com/groups/thaino_designs/
I love seeing what you do!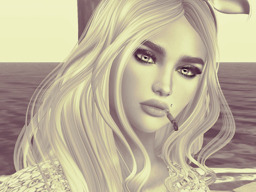 ---
Link to this page: https://world.secondlife.com/resident/457f27af-7455-45f0-8dd8-a2ca51500851