Nessa Nova
Resident Since: 2011-09-12 (11 years, 4 months ago)
In a world where your options are limitless... Don't be basic.

Landscaper and Sim Creator of:
♥ Lost Unicorn + Lost Unicorn Gallery
♥ Storybook
♥ Lost Unicorn Weddings
♥ The Relic
♥ Finian's Foraois.and Finian's Dream (Closed)
♥ Telrunya sims (closed)
♥ Many private parcels and sims

No longer available for landscaping jobs.
I've retired. Won't be in SL as much anymore!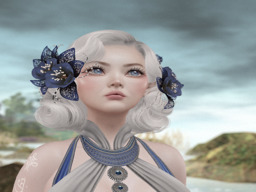 ---
Link to this page: https://world.secondlife.com/resident/191c60ab-8f3e-4bf4-9e0e-fd36238e3e10