Robin Sojourner
Resident Since: 2004-09-16 (18 years, 2 months ago)
[Robin (Sojourner) Wood passed away on April 19, 2021. All business inquiries should go to Marianne McCann, who now operates this account]

Please, no notecards. SL eats them. Just IM instead; I get those in e-mails.

You can find me on the Marketplace at https://marketplace.secondlife.com/stores/1021

My Flickr is https://www.flickr.com/photos/robin_sojourner/

Yes, I trade full sets of my gacha items for No Transfer sets. IM for details if you want to do this.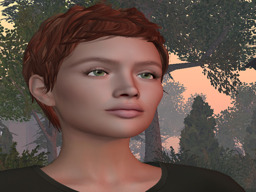 ---
Link to this page: https://world.secondlife.com/resident/02f5b6c0-06fe-4f84-a95b-1f36140df729