NCI Spam Central
Members:
738
Open Enrollment
*****NOT AN ADVERTISEMENT GROUP*****

GREETINGS SPAMMERS! :p
Is your idle chit-chat getting complaints over there in the main group? Bring it over here and have a ball. Got complaints about how chatty THIS group is? Click the bottom "X" on the upper right of the chat window.
Please keep conversations as PG as possible, official NCI announcements in NCI main chat, advertisements in your own group, and drama in personal IMs.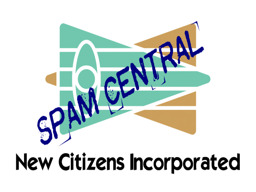 ---
Link to this page: https://world.secondlife.com/group/e8a029bf-a974-e521-9437-6cd72bf96bad