Sixty Linden Weekends
Members:
77
Closed Enrollment
*UPDATE* As of September 31, 2011 we are not taking any new stores. You are welcome to submit an app and when we start taking new stores we will happily process your application.

Sixty Linden Weekends home of the ORIGINAL Sixty Linden Sundays!

The gridwide weekend drive shopping spree!!!

Only original creations may be offered, no freebies, no resellers.

Owners: Cara Ametza & CarpeDiem Turbo

This group is for VENDORS ONLY- please see a 60L Weekend subscribo for shopper updates!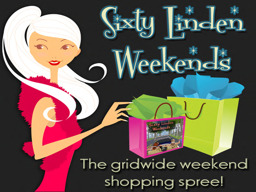 ---
Link to this page: https://world.secondlife.com/group/827f81ac-45ce-0afb-b585-74c23cb07f46