~*Monarchs Kingdom*~
Members:
1960
Open Enrollment
Videos → https://www.youtube.com/playlist?list=PLHxSh8gJb0ipS5kSK_crsb6aVstb4k_lg
Flickr → https://www.flickr.com/groups/themonarchs/

The Monarchs is a performance dance troupe in Second Life. Though small in size you will find plenty of experience when we take the stage. The goal is to present high quality performances across the grid, setting new standards and raising the bar!

Join us and stay updated on Monarchs appearances and shows!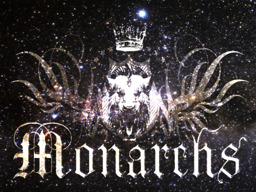 ---
Link to this page: https://world.secondlife.com/group/78394fac-7aca-f36d-3e65-772df5692d01