MIyabii Alter
Resident Since: 2007-11-02 (16 years ago)
Miyabi

You may wonder why I didn't put my origin and native language here.
That's because I think of SL and RL separately.
I'm not going to answer your barrage of questions.

Our time is limited, so don't waste it living someone else's life.
Happiness depends upon ourselves.
The destiny of person is in his own soul.

☑ many time afk ☑ no voice ☑ I never add you if you unknown or do not have some interaction.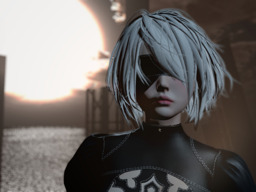 ---
Link to this page: https://world.secondlife.com/resident/e32a2f64-2c1e-4443-920a-f59d2207503f