Utayo Yengawa
Resident Since: 2008-04-14 (15 years, 7 months ago)
During the day I am often AFK. If you need me please leave an IM. I check in often and will get back to you as soon as I can.

The best times of your life have not yet been lived. - Random Fortune Cookie

I build therefore I am!

Obligatory Disclaimer - I am not looking for love in SL.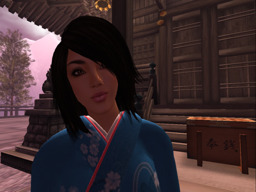 ---
Link to this page: https://world.secondlife.com/resident/ac6e878a-4f33-4df1-aee8-b5d5693433a7