Loki Eliot
Resident Since: 2005-10-21 (17 years, 11 months ago)
PLEASE DO NOT SEND ME NOTECARDS WITHOUT INSTANT MESSAGING ME, ELSE I WONT NOTICE!

I hang out with my goony friends where we endeavour to create nostalgic fun as virtual kids. Known for my work at Escapades Island, New babbage, Fantasy Faire and the Vortex Club.

Projects are not limited to Second life as i can be found in Sansar and VRchat exploring the future of VR.

My Marketplace https://marketplace.secondlife.com/stores/3414
I am NOT TAKING COMMISSION WORK, sorry.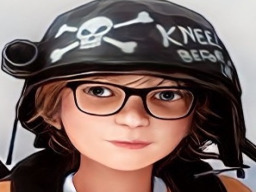 ---
Link to this page: https://world.secondlife.com/resident/6573ac05-05cc-47c6-9f41-6e65f55b0d2c