Betty (betty.doyle)
Resident Since: 2006-08-14 (16 years, 9 months ago)
Owner of Ingenue :: est. 2007

▨ For failed transactions please access the terminal in store or IM me. Usually, I can have items redelivered, even when not logged in, if your IM comes to my email.

▨ Thank you for your interest, but I am not currently adding new bloggers to my review copy list.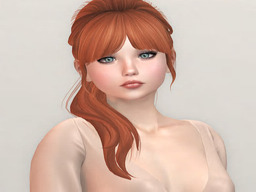 ---
Link to this page: https://world.secondlife.com/resident/30ac2534-5f5e-4439-bcd9-2984727756f6