Marianne McCann
Resident Since: 2006-02-22 (16 years, 11 months ago)
Hey-Lo! I'm Mari, an I'm a kid in this crazy world! You'll find me with friends & family at home in Shermerville NW, out playin' on Livingtree island, tendin' shop in Bay City - Imaginario, or just explorin' the grid! If ya see me, say hi!

All Arcade Event inquiries go to TheArcadeSupport Resident. Thank you :-D

See also...
My pix on Snapzilla! http://goo.gl/BUzOR
...and more in my picks!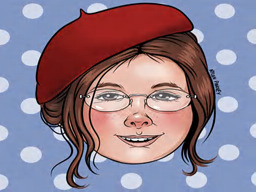 ---
Link to this page: https://world.secondlife.com/resident/140e44ee-3883-42c8-a3e6-6880102b54e6