SL Mer-Kids
Members:
58
Open Enrollment
We are a group for mer kids who want to get together and have fun.

Being squirts makes it hard to find mer-stuff for our size so we made this group to help each other.

We just wanna be kids and this group is to help all mer-children find kid friendly waters to swim.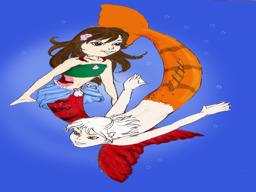 ---
Link to this page: https://world.secondlife.com/group/d5bceb79-121c-8ee4-4997-b130622b1cd5