Fifty Linden Fridays
Members:
66798
Open Enrollment
Every Friday, a group of designers will place an item at their main store marked down to 50L. Please join our group to receive the list of stores each week!

Group chat is for shopping chat, questions on where to find things, or whatever you'd like to discuss with the community. Just be respectful and kind, please.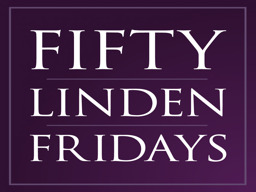 ---
Link to this page: https://world.secondlife.com/group/4736f8f4-8b07-85c3-6952-ceafd0673096